Slimme Veldmaarschalken
strategie, karakter, slim, lui
Veldmaarschalk Helmuth Karl Bernhard Graf von Moltke (1800-1891, Pruisen), en veldmaarschalk Erich Von Manstein (1887-1973, Duitsland) enkele jaren later, beiden beroemde strategen hadden een interessante kijk op het karakteriseren van hun manschappen. Eerst even de tabel van Moltke, dan de kwoot van Manstein: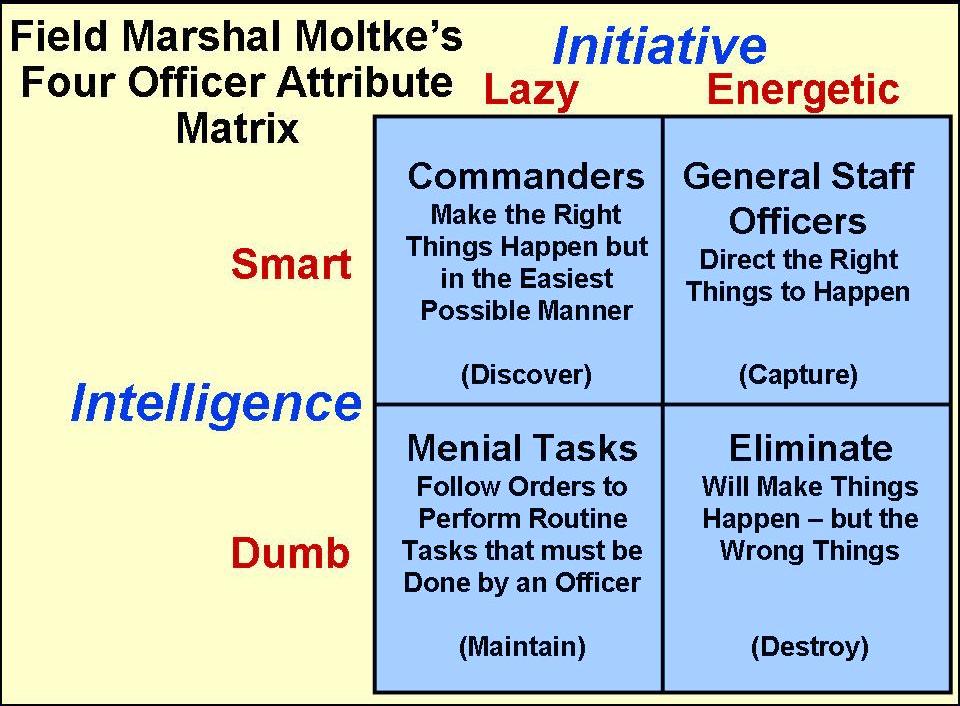 "There are only four types of officer.

First, there are the lazy, stupid ones. Leave them alone, they do no harm.

Second, there are the hard-working intelligent ones. They make excellent staff officers, ensuring that every detail is properly considered.

Third, there are the hard-working, stupid ones. These people are a menace and must be fired at once. They create irrelevant work for everybody.

Finally, there are the intelligent lazy ones. They are suited for the highest office."

-General Von Manstein
Het is duidelijk, ik moet admiraal worden.